"I worked with Manda for 4years and she is brilliant with children. her business is amazing and helps ease the stress of what to do with your little ones at parties and other events. I get married next year and will be using her services. I would recommend her 100%"
---
"Have used Manda on several occasions now. The boys just love her, and we have no worries leaving them in her care. Would I recommend Mini Minding Events? Totally and without hesitation."
---
"I use Manda on a regular basis for babysitting my two girls aged 6 and 4 and she is wonderful! They love seeing her and enjoy the varied games she plays with them. Mini minding events comes highly recommended, professional and reliable service."
---
"Manda's lovely! Spent a while working with her and she's fantastic and a natural with children!
"
---
"Amanda was recommended time by our nursery and she was a pleasure to work with. She was really helpful throughout the booking process and answered all queries promptly. We booked Amanda for our wedding evening to look after our little boy of 18 months and she really did take all of the stress and worry out of the evening. Our son settled well with her and We would definitely recommend Amanda. Thanks again!"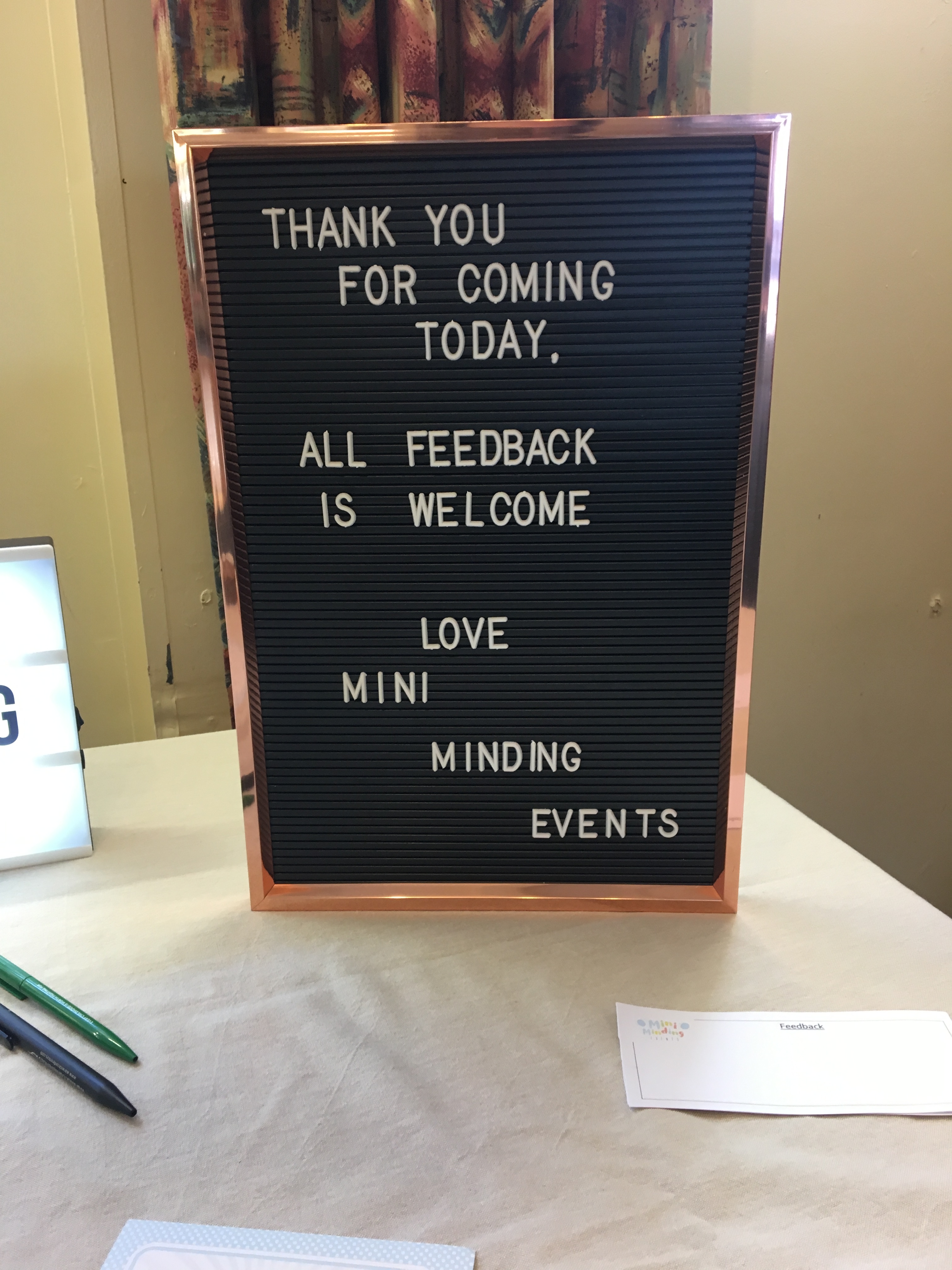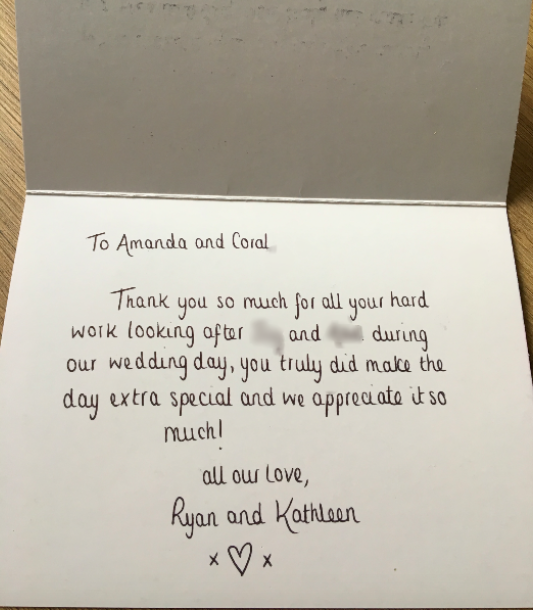 ---
"A huge thank you to Manda Jones for looking after the kids while Mrs H and I go out for a rare night out. I wouldn't hesitate to recommend Mini Minding Events having known Manda since she looked after our kids at Nursery.
Thanks Manda."
---
"We cannot thank Amanda enough for the 5 * service she gave us on Saturday! Having 2 young boys, aged 5 and 1 can be very challenging but she handled them like a pro.
She kept the boys redirected and busy while we prepared to leave which was fantastic, as it was less traumatic for everyone when we did leave.
When we returned, we came home to 2 tired but contented little boys.
A great way to end a lovely afternoon out!
We will definitely be engaging Amanda's services again in the future! *****"
---
"Well done on a great event. Such a brilliant idea and a huge variety of toys available. The twins have loved it!"
---
"Amazing event, Amanda and her staff were fabulous, so friendly and welcoming. Keep it up!"
---
"Sophie had a great time and can't wait to see the team at another event soon!"
---
"A great selection of activities laid out. The boys loved being able to go between them all, Even Archie being 6 loved it and kept his attention."
---
"Amanda provides a fabulous service. She is great with the children and encourages them to fulfil their potential."
---
"Amanda and her staff are fab. It was really relaxing and there was plenty of things to keep the children entertained."
---
"Mini Minding Events are simply brilliant! My son absolutely loved being looked after by Coral! I'm always happy for him to be in such safe hands!"
---
"We absolutely cannot thank you enough for the amazing job you did during our wedding day, from start to finish you made such a lovely atmosphere for the children and totally put our minds at rest knowing that they were safe and having fun with you! I don't know what we would have done without you and Coral there, I would honestly recommend you to anybody that is having a wedding or special occasion as it meant that me and my husband could truly enjoy every second of our day without having to worry about our children getting bored or needing our attention.
The attention to detail to find out exactly what each child likes and doesn't like, their own comforts and routines was fantastic. We honestly couldn't fault anything about Mini Minding Events they are amazing and made our day extra special!"
---
"You really did take the stress out of the evening and it was the first time he had been left with anyone other than my mum so I was worried, but you made everything easy and feel comfortable! We thought it was great- really put us at ease for the evening and despite not seeing you often- (which was a good sign!) many people commented on how lovely you were. The hand over was super easy which was great as we were mid celebrations.
Would definitely engage you again for another occasion. Thank you!"
Enquire About Our Services
Get in touch with us today to discover how we can help at your next event!