Here is a chance for you to find out a little bit more about who might be at your events.
Welcome to Mini Minding Events I am Amanda and I am the business owner. I have worked in the childcare industry for over 10 years now. I am level 3 qualified, paediatric first aid trained and have had training in safeguarding, health and safety and food hygiene. Childcare and children's development has always been a passion of mine. I want to help people enjoy their event with as little stress as possible from the children!
I am committed to ensuring the safety and happiness of all the children in the care of Mini Minding Events. Everyone that comes to help at your events are all DBS (disclosure and barring) checked and had experience with children. I work closely with everyone that comes along with me to help and we bring all our toys and activities that your children enjoy…we don't want any unhappy children!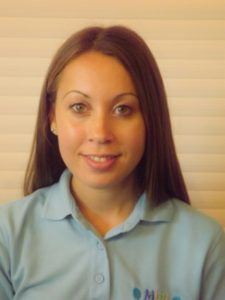 Enquire About Our Services
Get in touch with us today to discover how we can help at your next event!